About Us – Custom Home Builder Portland Oregon
Custom Home Builder Portland Oregon
With an artistic eye and unparalleled knowledge of the latest green construction techniques, Renaissance Homes has pioneered its craft to become the largest local, new and custom home builder in Portland, Oregon. We build 100% green, new homes in Portland, Oregon and its much sought after surrounding communities such as West Linn, Lake Oswego and Sherwood.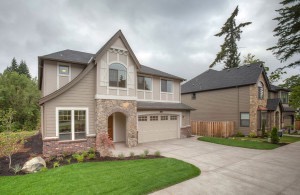 "Our goal is simple: make our owners proud and set the quality standard for Portland homebuilders."
Our award winning, new homes for sale in Portland have won us six Street of Dreams "Best in Show" Awards, the 2011 title of "Builder of the Year", the 2012 award for "Best New Home for $500-$550K", and numerous other industry acclamations. From the Renaissance Woods community, situated in the heart of Lake Oswego, to our LEED certified Vintage Collection homes in urban Portland to our custom homes built on your lot, we are sure to have a location and custom home plan to astound you!
Take a tour of homes for sale in Portland, Oregon and Find Your Home today!