Renaissance earns two Excellence Awards
Posted by Nicole DeCosta on Oct 9, 2013
Renaissance Homes has always built cutting-edge homes and its marketing department is reaping rewards for its homebuilding outreach that is a cut above.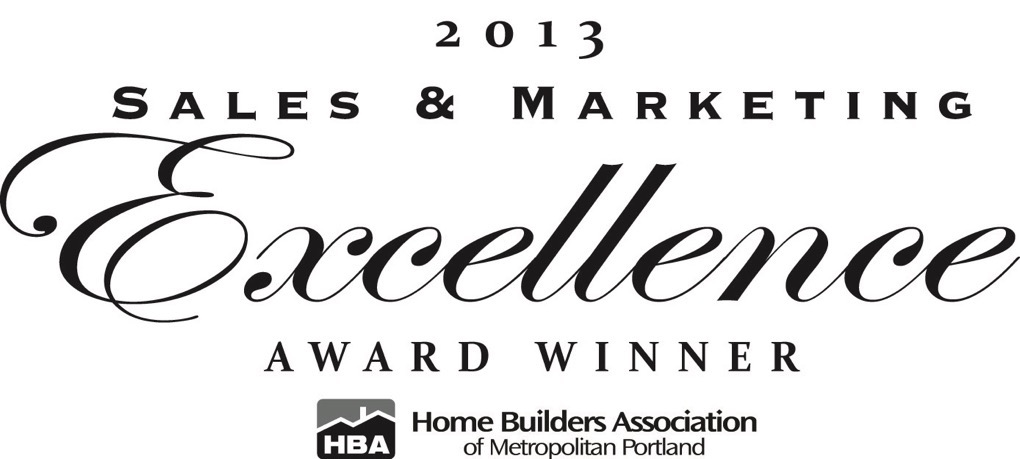 Renaissance Homes took home two award wins – Best Media Production Piece and Best App — at the Home Builders Association of Metropolitan Portland's 2013 Excellence Awards Oct. 3 presented at the Portland Expo Center.
The media production honor represented Renaissance's extensive video series highlighting each step along its sustainable homebuilding process. Renaissance President Randy Sebastian hosted each 3 minute segment in the 18 part video series, which are featured here on the website. From pouring a home's foundation to landscaping and obtaining house keys, the informational series allows buyers to learn about the different phases of the homebuilding process.
"The video series is an educational journey of green home building. We brought the process to life for every one of our home buyers to understand exactly what happened at every stage of construction," Sebastian said.
The app award reflects Renaissance's commitment to technology and making information about its homes for sale in Portland, Lake Oswego, Sherwood and West Linn easily attainable for busy clients. The Renaissance Homes app is available for smartphones and tablets and allows customers to search move-in ready home listings, get directions and schedule a showing while they are on the go. The free app is available by visiting www.Renaissance-Homes.com on a smartphone or tablet device and downloading. It is not available at an app store.
"Everyone has a smartphone in their pocket and a table close-by. We've brought search technology to the savvy consumer who is busy and on the go," Sebastian said. "I love the app and think it's an integral part of real estate today. I'm so proud of our team and the great work we're doing."
The Excellence Awards is a local competition recognizing outstanding work in the building industry among HBA members. Awards were presented in a variety of categories such as new construction, remodeling and sales and marketing. For more information about the HBA, visit www.HBAPDX.org.
Renaissance Homes is an award winning Street of Dreams custom home builder specializing in green building for the Portland market. Visit our Design Studio to personalize your next home.