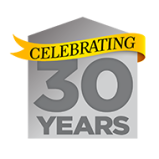 Renaissance celebrates 30 years in business
Posted by Nicole DeCosta on Jan 27, 2014
2014 marks Renaissance Homes' 30th year in business. Thank you for being a part of our journey.
While a lot has changed in 30 years, one constant drives every member of our team – a passion for homebuilding.
We find this industry inspiring, innovative and rewarding.
We're excited to make 2014 a very personal one by sharing our staff, projects, tips, behind-the-scenes photos and special events each month. We'll also share our talented trade partners and spotlight unique milestones along our 30 year journey. Thank you, all of you.
As we spend the year reflecting on where we've been, we'll also share some amazing projects on tap, such as the Renaissance Boat Club in Wilsonville and our work with the Homebuilders Foundation and Bridge Meadows, a multi-generation housing facility providing a safe haven for at-risk youth aging out of the foster care system.
We hope this year will be educational, not only for us, but also for our clients.
Our video series highlighting every step in our green building process provides insight into our innovative practices.  Our company president, Randy Sebastian, remains devoted to improving and refining the homebuilding process – his mission since 1984. His work continues to reflect enthusiasm and passion for well-built homes.
As the No. 1 builder in Portland and the No. 1 LEED-certified builder for single-family homes in Oregon, we know the importance of teamwork and positive encouragement.
In fact, it could be said that all Renaissance employees are on the cheerleading squad. Whether it's walking a home site, choosing interior selections, updating our website or hosting an open house, Renaissance employees are conscientious, encouraging and believe that positive energy is the best energy spent.
We work hard every day and enjoy doing so. Every home, right down to the last detail, is completed with sincere care. Perhaps that's how we've earned 40 Street of Dreams awards, including six Best of Show honors – more than any other builder. 
It takes dedication and passion to make a great homebuilder. Our team dynamically pursues excellence as we believe there is not finish line. Our creative team pushes the envelope with home design, construction techniques, amenities, style and integrating new products. We lead, others follow. Our homebuyers fuel us; they deserve to live in the best built home in the Northwest.
At Renaissance, we believe we are saving the planet one Renaissance home at a time. Cheers to another 30 years.
Renaissance Homes is an award winning Street of Dreams custom home builder specializing in green building for the Portland market. Visit our Design Studio to personalize your next home.