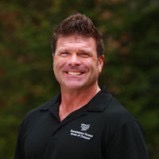 Hitting The Road With Randy | Bike Scores
Posted by Nicole DeCosta on Feb 12, 2013
Portland is known for its bike commuters – the couples who take leisurely rides to farmers' markets on weekends and those that hustle through the rain wearing suits and with briefcases on their way to work.
A yearly naked bike ride? Double decker bikes? A 14-person party bike? Yes, we have those too, and everything in between. In fact, Bicycling Magazine picked Portland as "America's MostBike-FriendlyCity in 2012." Portland's Bureau of Transportation says 6 percent of commuters bike to work in Portland, the highest proportion of any major U.S. city and about 10 times the national average.
And Renaissance Homes' Vintage Collection of homes – for sale in Portland neighborhoods such as the popular Alberta Arts, Alameda, Sellwood and Mt. Tabor – are perched in prime locations for getting around town – whether on bike, foot or by car.
A Bike Score measures whether a location is good for biking on a scale from 0 to 100 based on the number of bike lanes, hills, destinations and road connectivity and its bike commuting mode share. The evaluation system is Similar to a Walk Score or Transit Score.
And sharing this information with our clients is proving popular.
Being in close, easy proximity to schools, restaurants, grocery stores and coffee shops is important to our homebuyers.
According to the Bike Score system, a "biker's paradise" – with a score between 90 and 100 – means that bikers can easily run daily errands on a bike. A "very bikeable area" – with a score between 70 and 89 – indicates that biking is convenient for most trips. "Bikeable areas" – with a score between 50 and 69 – indicates that there is some bike infrastructure. And scores between 0 and 49 indicate that the area is "somewhat bikeable," but minimal bike infrastructure is in place.
Check our listings for Bike Scores on your favorite locations. We'll be adding them to our website and flyers.
For example, The Renaissance Homes properties for sale at 4813 NE 32nd Place in the Alberta Arts neighborhood produced a Bike Score of 87; so did the home at 5242 NE 35th Place in the Concordia neighborhood. Our house at 4626 NE 25th in the Alberta Arts neighborhood? It got an 82.

Randy Sebastian, president of Renaissance Homes, often visits his finished homes for sale on bike. Choosing bike-friendly properties is extremely important to the company.
Renaissance Homes President Randy Sebastian, who is also an Ironman Triathelete, often visits Renaissance's homes under construction on bike because, "it's great exercise and our Portland properties are easily accessible by bike," he said.
Sebastian continued, "Biking is such an important and fun part of Portland's culture and our homes really reflect that. We are building LEED-certified new homes in locations where our buyers want to be – and they are very bike friendly. Our buyers get all the perks of the inner-city lifestyle, but get to come home to a home that's going to save them money each month on energy bills. And our bike/gear rooms in the garages don't hurt."
Many of our Vintage Collection homes offer basements perfect for bike storage. With a small, unfinished garage space off the main garage, homeowners can store their bikes, bike accessories and other storage items easily without interfering with parking.
For more information about Bike Scores, and to enter your home address and see what your Walk Score and Bike Score is, visit http://www.walkscore.com/bike-score-methodology.shtml.
Get a low number? Wouldn't it be convenient and cost-effective to commute more by bike?
Break out your two-wheeler and hit the pavement when searching for your new home. And since all of our Vintage Collection homes are energy efficient and LEED-certified, you'll not only be saving on fuel to get around, but also on your monthly bills when at home. Make your new year's resolutions last by incorporating a little fitness with cost savings. We'd love to give you a tour.
— Nicole DeCosta
Renaissance Homes is an award winning Street of Dreams custom home builder specializing in green building, remodeling and renovations for the Portland market. Visit our Design Studio to personalize your next home.