Attend the Holiday Home Tour Dec. 14 and 15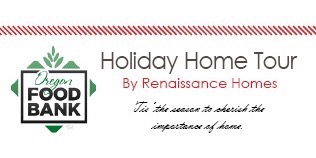 Tis' the season to cherish the importance of home. We welcome you to attend the Renaissance Homes Holiday Home tour. 
When: Dec. 14 and 15, noon to 5 p.m.
Where: Scattered site tour. Homes from the Vintage, Signature and Metro collections will be on display.Renaissance at Rychlick Farm (Sherwood):
21214 SW Nursery Way | Bellissimo NW Classic | Sherwood | $549,900 | Nearly completeRosemont Pointe (West Linn):
4734 Gardner Lane | Bellissimo NW | West Linn | $599,900 | Move-in ready
1388 Rosemont Road | Winchester | West Linn | $849,900 | Move-in readyVintage and Metro (Portland):
2947 SE Stark | M4 | Buckman| $474,900 | Under construction, by appointment only
5517 SE Steele | Morrison Cottage  | Woodstock  | $479,900 | Move-in ready
433 SE 30th Ave. | Corbett  | Buckman| $524,900 | Move-in ready
1703 SW Custer | Woodward  | Multnomah Village| $579,900 | Move-in ready

Renaissance Woods (Lake Oswego):
By appointment only. Two homes under construction.
Refreshments: Enjoy sweet treats and hot cocoa.


Holiday Night Out Giveaway For Two: Enjoy dinner and a show. Enter to win a $50 pre-paid VISA and two tickets to Portland Center Stage's performance of "Twist Your Dickens," a comedy of zaney holiday sketches running through Dec. 22.

Learn: Learn about our new solar initiative and other green building techniques.
Food donations for the Oregon Food Bank will be collected at each tour home. Help us help those in need this holiday season by bringing a non-perishable food item. Together, we can fight hunger.
Renaissance Homes is an award winning Street of Dreams custom home builder specializing in green building for the Portland market. Visit our Design Studio to personalize your next home.