Living Green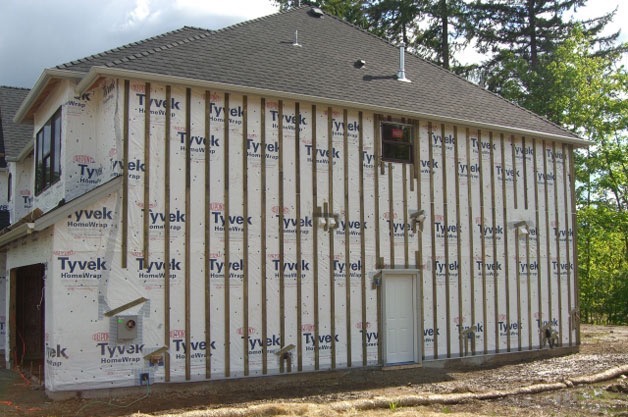 With a strong commitment to environmental sustainability, Renaissance Homes is the largest local builder building 100% green. Our belief in creating the most environmentally friendly homes ensures your home to be high performance and energy efficient. All Renaissance Homes are LEED® certified in the city of Portland and offer many Energy Star rated products.
Indoor Air Quality
The air inside your home makes a difference in how you feel every day, and indoor air quality is a high priority in the construction of a Renaissance home. With features like air filtration systems, controlled ventilation and low-toxic building materials, a Renaissance Home may allow you to breathe a little easier.
Energy Efficiency
At minimum, a LEED® certified Renaissance Home is designed to improve energy efficiency by 15% over a conventionally built home. The incorporation of products such as energy-efficient windows, appliances, mechanical systems and light fixtures can add up to lower energy usage and greater comfort year round. Year after year, Living Green saves significant money on energy bills, is friendlier to the environment and gives you peace of mind.
Resource Responsibility
Highly efficient appliances save energy and conserve our region's resources. Many items can be made with a high-recycled content, ceramic tile, paint and insulation. Composite engineered wood products are used whenever possible – such as floor joists. Fiber-cement siding dramatically reduces demand on forest products and it performs better over the long-term.
Environmental Responsibility
The same building materials in a Renaissance Home that improve indoor air quality also contribute to a cleaner environment, as less toxic products reduce environmental pollutants. Our homes also employ site measures that minimize environmental impact such as recycling job site debris, preserving topsoil and trees and using native plants in the landscaping.